...We're not your typical op-shop!
With a focus on quality recycled and donated products displayed in a contemporary shopping environment, Masonic Charity Outlet (MCO) stores aim to provide an enjoyable shopping experience at a fraction of the price.
MCO is an initiative of Masonic Foundation, a charitable foundation founded and administered by Freemasons WA. The foundations charter is to assist those in the West Australian community who are in necessitous circumstances and to support the West Australian Community.
In practice the foundation achieves this by supporting individuals in need, community groups and charitable organisations including the Fiona Wood Foundation, the West Australian Young Achiever Awards, UN Youth Australia, Mens Shed WA, 16th Battalion Foundation, Variety WA, Camp Quality to name a few as well as operating the Annual Masonic Education Grants and the Speak Up competition each year.
Proceeds from MCO go directly to the Masonic Foundation to allow us to grow our support for West Australian Communities, Charities and Individuals.
MON – FRI: 9:00am – 4:30pm
SATURDAY: 10:00am – 4:00pm
SUNDAY: CLOSED
MON – FRI: 10:00am – 4:00pm
SATURDAY: 10:00am – 4:00pm
SUNDAY: CLOSED
Thank you to our sponsors and partners









1291 Albany Hwy
Cannington WA 6107
tel: 08 9309 0127

Our Cannington location is our flagship store and plays the role of our main donation centre. Not only can you drop off all your donations here, it has our largest collection of quality used goods including furniture, electronic and bulkier items.
772 Beaufort St
Mt Lawley WA 6050
 tel: 08 9309 0115

Our Mt Lawley boutique offers fashion, clothing, accessories and items of serendipity. Located in the heart of Beaufort Street makes our newest location the perfect stop for some shopping between meeting friends for coffee and enjoying a bite to eat.
Donations can be made at the Cannington Store during opening hours. For larger bulkier donations pickups can be arranged simply send us an email using the contact form at the bottom of the page or call the store to arrange a pickup. 
Whilst we are grateful for your quality donations, there are some items we are unable to accept for legal, safety or saleability reasons. The below guide will help you decide what items to donate to MCO op shops.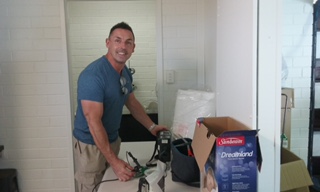 MCO would not be possible without our incredible volunteers who give freely of their time to keep the store running. Volunteering with MCO is a rewarding task as you get to witness daily the kindness of the community through their donations, meet customers from all walks of life, each with their own unique story to tell and go home at the end of each shift with the knowledge that you have done something good for the West Australian community.
There are a host of different volunteering roles available and MCO is always looking for more volunteers to allow us to better serve the community.
Volunteer Shop Assistants
This volunteer role involves assisting customers; displaying, pricing and sorting donations; keeping the store neat and tidy; and creating visual displays. Whilst previous customer service/retail experience is preferred, training and support will be provided to all volunteers. If you have a passion for fashion, an eye for retail, love to Op Shop or simply enjoy customer service, then this role is for you!
Volunteer Donation Sorters
This volunteer role involves sorting donations and preparing the donations for sale by steaming, cleaning, tagging and pricing. No experience is necessary as training and support will be provided. Periods of standing are required. This volunteer role is fun and interesting as you never quite know what you'll find!
Volunteer Donation Collectors
This volunteer role involves collecting donations from the homes of good samaritans who cannot bring the donations to us, these donations may be anything from a few boxes to a beautiful dining suite. If you love meeting new people, staying active and don't mind doing some heavier lifting this role is for you!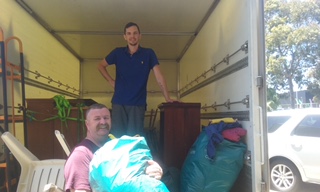 Do you have a question or some feedback for us? Let us know, we'd love to hear from you!